Back to our products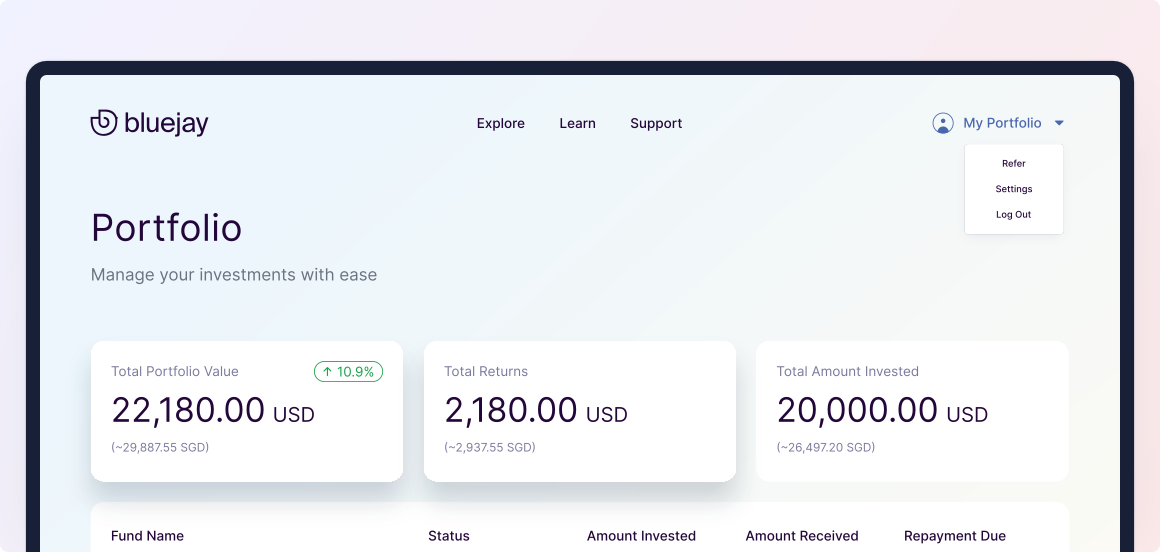 Private Credit Funds with Bluejay
At Bluejay Finance, we're dedicated to providing you access to unique investment opportunities.
One such opportunity is investing in private credit funds, a flourishing segment of the global financial market that can provide a viable income stream for investors looking for attractive yields.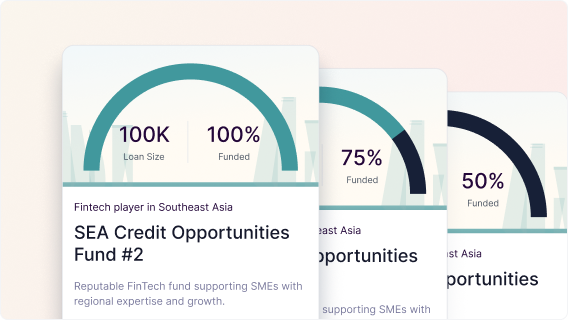 What are Private Credit Funds?
Private credit funds invest in debt that is not issued or traded in public markets.
These funds provide loans to companies that may not have access to traditional bank financing, allowing for greater flexibility in contract terms and pricing.
Rising Interest Rates: An Opportunity for Private Credit Funds
In today's economic climate, traditional fixed income investments may struggle to provide real returns that outpace inflation. However, private credit funds present an appealing alternative.
As these funds provide loans to businesses often overlooked by traditional banks, they can earn higher yields.
This makes private credit funds an enticing choice for investors seeking passive income or looking to fortify their fixed income portfolio.
The Role of Private Credit in Portfolio Diversification
Private credit funds can play a crucial role in diversifying your investment portfolio. Private credit investments tend to have lower correlation with public markets.
This means that when stocks and bonds are performing poorly, private credit investments may not be affected as much, or could even benefit from the different market conditions.
Investing in Private Credit with Bluejay Finance
What sets Bluejay Finance apart is our ability to secure better rates from borrowers when we invest collectively.
This advantage results from our negotiation power, derived from the collective investment, enabling us to bargain for more favourable loan terms on behalf of our investors.
We invite you to explore the opportunities offered by private credit funds as part of your investment strategy.
To learn more, please reach out to our team or sign up to begin your journey towards potentially higher yields with us.